Get The Defense
You Deserve
Our criminal defense attorneys are among some of the most experienced in Florida and are dedicated to protecting your rights. Contact us today to schedule a free consultation.
Criminal Defense & Criminal Forfeiture Attorneys in Orlando, Florida
Aggressive
Our attorneys work diligently to provide high-quality criminal defense to clients in Orlando, Florida. We aggressively work on each case and are not afraid to ask difficult questions to seek a favorable judgment.
Knowledgeable
Whether you've been charged with assault and battery, theft, drug crimes, or homicide, our attorneys have an in-depth understanding of your rights and are ready to represent you. We aim to hold legal officials accountable.
Experienced
We began practicing law over 20 years ago and have represented many high-profile clients in Orange County. Our attorneys have shaped Florida criminal law and use our experience to provide quality defense for our clients.
Catherine Medling
Our attorney has over 20 years of experience as a criminal defense attorney serving clients in Seminole and Orange counties. She develops high-quality legal defense for our clients.
More About
Attorney Medling
Roger Scott
We opened our firm in 1998 and continue to serve clients in Orlando, Florida, today. Roger Scott has helped directly shape criminal forfeiture law in Florida by combining experience, dedication, and a drive for excellence.
More About
Attorney Scott

NORML Legal Committee

National Association of Distinguished Counsel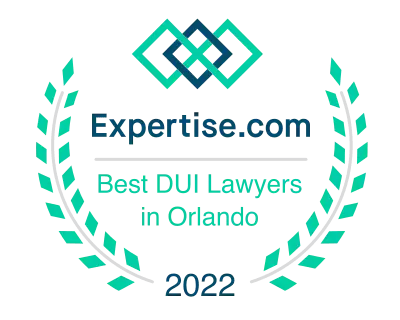 Expertise.com
Insightful & Aggressive Attorneys
We'll Fight For Your Rights
When you've committed a crime in Polk, Volusia, or Osceola counties, attaining quality legal representation is vital to receiving favorable judgment. Our attorneys have a reputation for asking tough questions and are not afraid to examine every detail of your case to see your rights protected during the trial and investigation process.
See Our Criminal Defense Services
Protect Your Assets
Speak to the Most Knowledgeable Criminal Forfeiture Attorneys in Orlando
Previously, the state of Florida allowed for the forfeiture of your home and other assets to be considered for compensation purposes in the wake of a felony charge. Our attorneys spent countless hours defending cases in Orlando, Florida, in which criminal cases faced forfeiture. We worked diligently to help shape and rewrite existing laws. As a result, our attorneys developed the legal framework that allows individuals charged with felonies, murders, sex crimes, DUIs, and other criminal activity to extend their rights to protect their homes as part of the judgment.
Unlike traditional lawyers, we understand how important it is for our clients to fight for their rights during a criminal case. Therefore, we are ready to fight for our clients to prevent criminal forfeiture of their homes and other vital assets as a part of their final judgment. When working with us, our clients can rest assured they are receiving knowledgeable representation from an attorney who not only understands the laws surrounding these types of criminal judgments but who helped write and shape the law itself. We serve Orlando, Florida, Seminole, Polk, Volusia, and Osceola counties.